Admitted Shady Grove Transfer Checklist
Admitted Shady Grove Transfer Checklist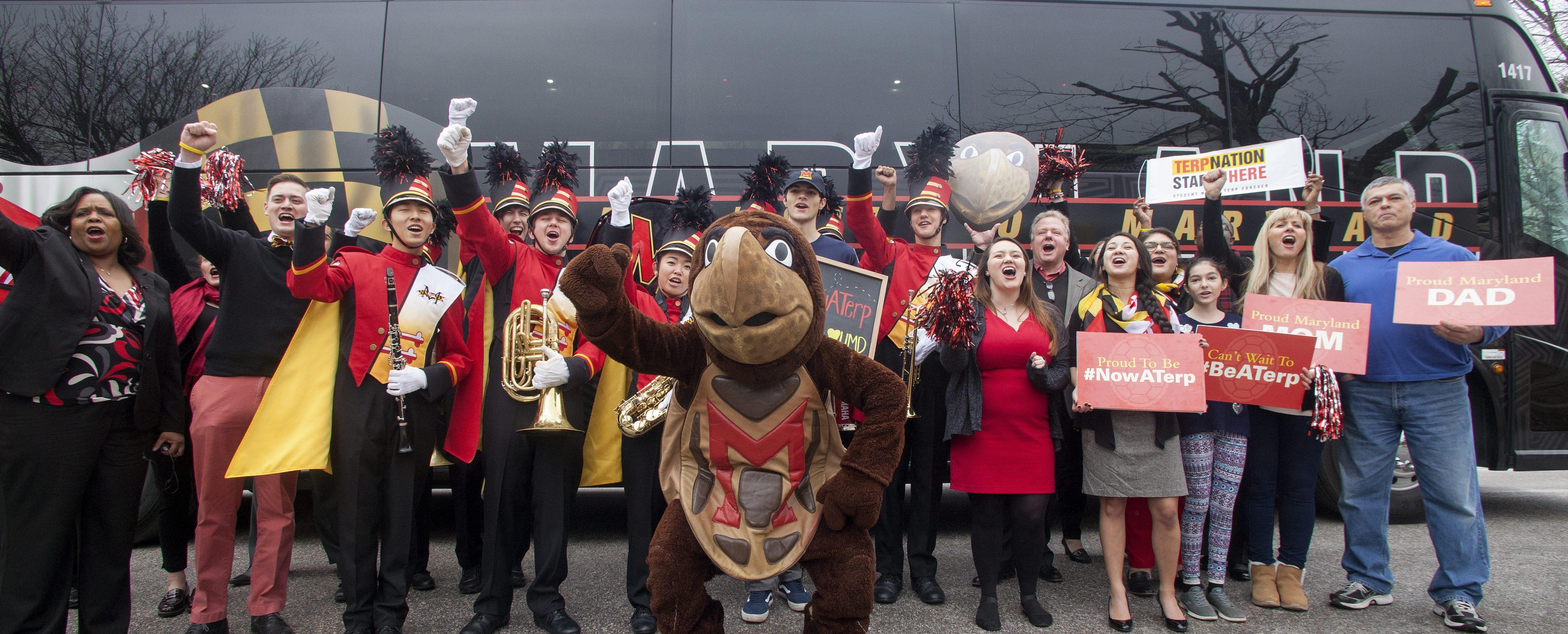 Congratulations on your admission to the University of Maryland (UMD) at the Universities at Shady Grove (USG)! You're #NowATerp!
Review Admission Decision FAQs
Before Confirming Your Enrollment:
After Confirming Your Enrollment:
It is our expectation that you maintain your current level of academic performance. In addition, the university requires you to update our office should you have disciplinary action taken against you between the time you submitted your application and the start of classes. If this is the case, please email ApplyMaryland@umd.edu with the subject line "Disciplinary Update". Any significant changes in either of the above could result in the reassessment of your admission decision.
If you're an International student, you'll need to work with the office of International Student & Scholar Services (ISSS) to receive a Form I-20 and complete additional items for new international students. International students must confirm their enrollment at UMD before their student visa application process can begin. In addition to new student orientation, international students may also be required to attend the International Student Orientation F-1/J-1 immigration session offered by ISSS.
Transfer students must submit official college transcripts upon completion of any courses in progress. If you've earned credits through courses at another institution or through standard exams (such as AP, IB, A/AS Level and CLEP exams), they may count toward your UMD degree.
Your institution should mail transcripts directly to the Office of Undergraduate Admissions at the address below or submit them electronically through StandOut Admissions Network, Naviance, USM ET or eSCRIP-SAFE. Transcripts cannot be emailed, scanned or faxed to our office.
University of Maryland
Office of Undergraduate Admissions
Mitchell Building
7999 Regents Dr.
College Park, MD 20742-5235
In order to keep our campus healthy and safe, all incoming students are required to submit proof of immunizations prior to their arrival on campus. Domestic undergraduate students will also need to provide proof of health insurance or enroll in the school-sponsored plan. The deadline to submit proof of health insurance is September 15 for the fall semester or February 15 for the spring semester. International students will automatically be enrolled in the school-sponsored plan. If you need assistance, please contact the University Health Center.