Terrapin Tour
Date & Time
Location:
on-campus
7777 Baltimore Avenue
College Park, MD 20740
Event Type
Tours & Information Sessions
Audience
Prospective Students
Join a student-led campus walking tour to learn about important buildings, resources and the student experience at UMD. Geared toward high school and transfer students, this tour is 60-90 minutes long. Registration required.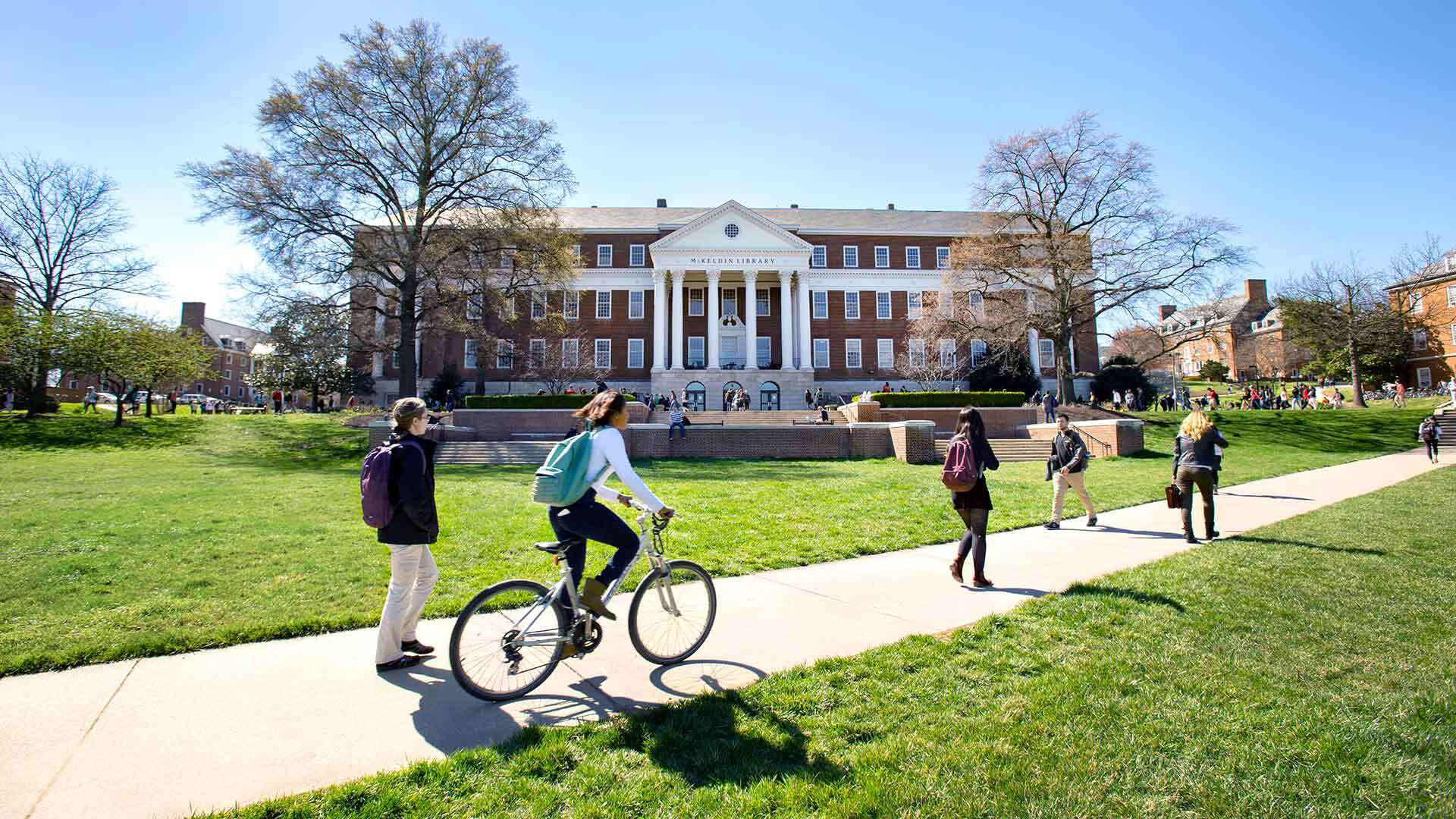 What to Expect:
Student-led tour of UMD's campus. (Terrapin Tours do not include a formal presentation.)
Hear directly from current students about their experiences at UMD and get your questions answered.
Terrapin Tours are geared toward high school and transfer students, and are typically a 60-90 minute visit.
How to Register:
Registration is required. Visit the Terrapin Tour registration form and select an available date/time from the drop down menu.

If your preferred date does not appear on the registration form, that date is currently at capacity. As cancellations are processed, spaces may become available.

Complete the registration form and submit. You will receive a confirmation email after completing the form. Please check your spam folder if you do not receive one.
The week of your tour, you will receive a reminder about your visit.
Keep in Mind:
Terrapin Tours only include a student-led tour. If you are hoping to learn more about UMD from an admission representative, register for one of our Maryland Information Session and Tours. You can also visit the Mitchell building during your visit to speak with our staff.
In order to provide visit opportunities to the greatest number of students, we ask that you only register for one on-campus Terrapin Tour.
Please only bring up to 2 guests with you during your visit. No exceptions will be made for larger groups.
If you are experiencing COVID-19 symptoms or are feeling ill, we encourage you to cancel your visit and reschedule at a later date when you are feeling better. To cancel, please email visit@umd.edu using the subject line "Visit Cancellation" and include the date of your visit in the body of your email.